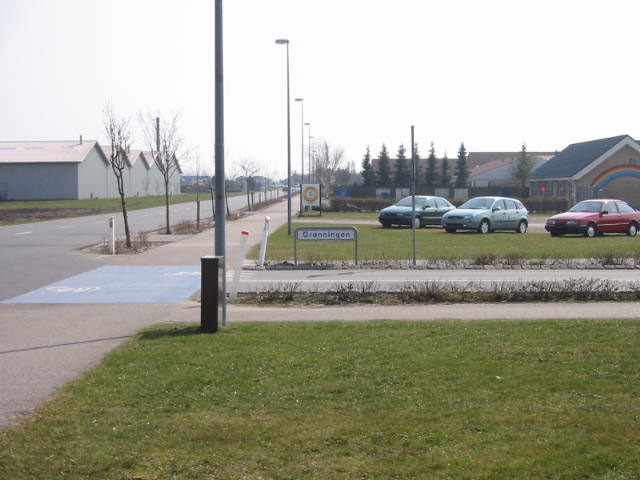 First I move from Brooklyn,
population 2.5 million
, to Kolding,
population 63,583
,and now we're moving to Billund,
population 8,697
... where to next?! Is there ANYWHERE less populated than Billund?
So, why you ask? Billund is where the LEGO offices and the LEGOLAND theme park are located. Kolding is about 40 km away from Billund, and since Emma was born Lars and I drive separately work everyday. Her daycare "mother" is only open until 4:15, and to get there on time to pick her up one of us has to leave work at 3:00. We've been taking turns working from 7-3 and 8-4 (depending on who has late meetings or conference calls). Luckily, LEGO is an incredibily family friendly company and no one has a problem with working around this schedule (provided our work gets done). But it's wearing on us.
There is nowhere in Billund that isn't a 15 minute drive to LEGO. We'll sell one of our cars and have an hour and a half more a day to spend with our little daughter. If we have some sunny days this summer, one of us could even drop her off and go to work on our bike.
The second busiest airport in Denmark is in Billund, with direct flights to London, Paris, Amsterdam, etc. -- which will be handy for vacations. We'll also be visting Lars' parents on many week-ends... and we're hoping that it's somewhat temporary. We still have our five (or is it four now?) year plan to move to the U.S. But in the meantime, we'll have more time with Emma and less stress in general.
Okay, who am I trying to convince?